Maximize your potential and gain experience. Globally.
BRIDGE Academy connects tech students with companies who offer them attractive work experience and expertise. Use our service and feel the network potential.
Our services
Do you want to find new employees, job or knowledge? Or just want to help us? Sign up today!
About us
BRIDGE Academy is an international networking and educational platform focusing on young talented tech students and enterprises across Europe that are interested in taking students under their wings and providing them an opportunity to widen their knowledge gained in school through practice, workshops, and events.
Events
Our Events offer job opportunities and also workshops and training courses organized together with our business partners to help students become more successful in their field.
6
30.08.2018
Již třetí ročník start-upového festivalu FestUp 2018 se bude konat 23.10.2018 od 14:00 do 22:00 na půdě
31.07.2018
Další hackathon v Praze! Tentokrát CEEHACKS Smart Health Hackathon Praha 2018, který se koná od 26. do 28.
27.07.2018
Navštivte největší festival technologií budoucnosti! Festival Future Port Prague 2018 se koná 6. – 7.
05.07.2018
Máme nové partnerství s IQRF Alliance! - Letošní IQRF Meetup, se bude konat 4. října 2018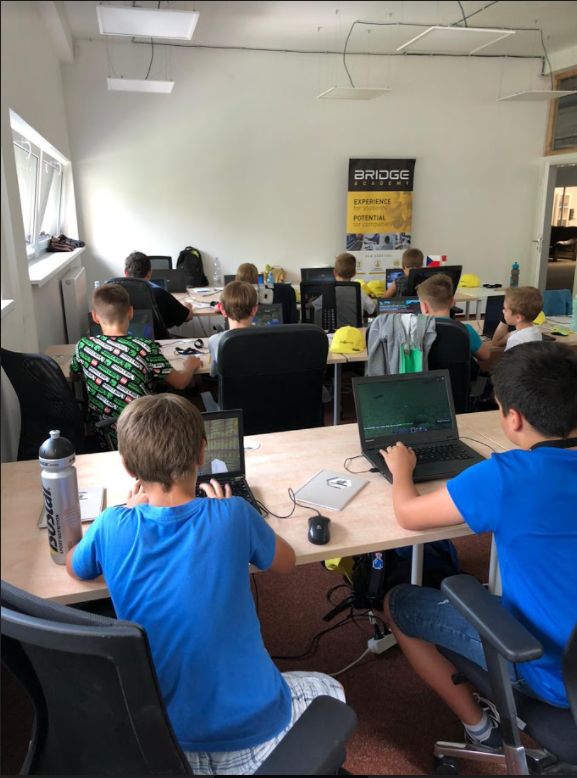 29.06.2018
As soon as the first half of the year 2018 ended, great organizators are preparing events for the next year! This time, Marketing Festival 2019
29.06.2018
Would you like to work in your branch of study? Do you think it is a time to be interested in your future? What about planning a trip to Moravia to